Are you over 18?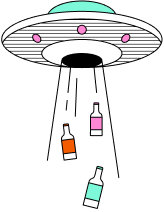 Game over.
Our Terms
1.1. What these terms cover. These are the terms and conditions on which we supply products to you.
1.2. Why you should read them. Please read these terms carefully before you submit your first order to us. These terms tell you who we are, how we will provide products to you, how you and we may change or end the contract, what to do if there is a problem and other important information. If you think that there is a mistake in these terms, please contact us to discuss.
2.1. Who we are. We are BREWSER a company registered in England and Wales. Our company registration number is 13221718. Our registered VAT number is 381579168.  We operate under personal license number LBWands/05912. Our partner breweries operate under individual premises licenses.
2.2. How to contact us. You can contact us by contacting our customer service team through our platform or by writing to us at [email protected].
2.3. How we may contact you. If we have to contact you we will do so by writing to you at the email address you provided to us in your first order.
2.4. "Writing" includes emails. When we use the words "writing" or "written" in these terms, this includes emails.
3.1. You are entering into a monthly subscription. By signing up to Brewser, you are agreeing to sign up to a recurring monthly subscription (unless paused) until cancelled by either you or us.
3.2. You confirm you are 18 years of age or older. By signing up to our subscription you agree that you and those you may be buying on behalf of are 18 years of age or older. This is a service designed and meant for adults only.
3.3. How we will accept your subscription. Our acceptance of your first order and any future orders under your subscription will take place when you make your first payment, at which point a contract will come into existence between you and us.
3.4. Your account number. We will assign an account number to your order when you first sign up. It will help us if you can tell us the account number whenever you contact us about your subscriptions and deliveries.
3.5. We only sell to the UK. Our website is solely for the promotion of our products in the UK. Unfortunately, we do not accept orders from or deliver to addresses outside the UK. We will cancel any accounts that are created with the purpose of shipping directly outside of the UK or to addresses outlined in clause 3.6.
3.6. We can currently only sell to certain mainland UK addresses. Currently, we do not accept orders from or deliver to addresses in the Islands of Scotland, Channel Islands, some Sottish Highlands postcodes or Republic of Ireland. We will cancel any accounts that are created with the purpose of shipping to these areas.
4.1. Products may vary from their pictures. The images of the products on our website are for illustrative purposes only and show products from previous months. By agreeing and subscribing to us, you understand that the goods you receive direct from the breweries have been selected and curated by the breweries and not by us thus variation in selection and quantity should be expected by the consumer month-on-month from a given brewery and between breweries.
4.2. Product packaging may vary. The packaging of the product may vary from that shown in images on our website, alongside additional offerings breweries may have provided subscribers in previous months.
4.3. Subscription changes month on month. Goods received are subject to change month on month from a single brewery as they change their offering and include new beverages.
4.4. Products are chosen and supplied by the Brewery. Although we take reasonable steps to ensure quality of product, we makes no guarantees for the quality or quantity of goods received from any given partner brewery each month and we rely on the quality assurance and control of our partner breweries. This does not affect your statutory rights.
5.1. Delivery costs. The costs of delivery is included in the subscription price to the UK mainland locations we ship to. For the Scottish Highlands, Northern Ireland and Isle of Man shipping zones, we charge an additional fee for each box shipped due to additional costs incurred through our logistics provider. We do not ship to UK islands other than the Isle of Man, and some UK mainland postcodes, but to restrictions set by our logistics provider. We aim for next working day delivery once dispatched by the breweries to you, although delivery times to and from Northern Ireland and Highlands of Scotland can vary.
5.2. Completion of an order. A monthly order within your subscription will be complete when our courier delivers to the address which you specify when through your Brewser account.
5.3. Delivery address and information required. We will not be responsible for supplying the products late or not supplying any part of them if this is caused by you not giving us the information we need within a reasonable time of us asking for it. If you have provided an incorrect or inaccurate delivery address in your Brewser account, you will not be eligible for refunds and may incur additional costs for redirection at our discretion. If you update your address after the lock period (see clause 6.1) we will not be responsible for redirecting your parcel or obliged to offer a refund. Please contact [email protected] as soon as possible if this is the case.
5.4. When we will provide the products. During the sign-up process, we will provide you with an estimate of your first delivery date. Your future deliveries within the subscription will be monthly around the same date, with variation between breweries and for public holidays.
5.5. We are not responsible for delays outside our control. If our supply of the products is delayed by an event outside our control then we will contact you as soon as possible to let you know and we will take steps to minimise the effect of the delay. Provided we do this we will not be liable for delays caused by the event.
5.6. If you are not at home when the product is delivered. If no one is available at your address, you will be informed by our courier and be able to schedule two further deliveries or dedicate a safe place / neighbour for delivery. Note that deliveries are signed for physically or verbally unless you opt. to leave in safe place. Please note, if the courier has made 3 delivery attempts and returns the parcel to sender, you are liable for the charge of £17.00 (covering only costs incurred by our courier) for return and redelivery of the package which we will automatically charge from your account. 
5.7. If you do not re-arrange delivery. If you do not re-arrange delivery or collect them from a delivery depot the courier will contact you for further instructions and may charge you for storage costs and any further delivery costs. If, despite reasonable efforts, the courier are unable to contact you or re-arrange delivery or collection we may end the contract and clause 10.2 will apply.
5.8. Setting a new date for delivery. We do not currently offer the ability for you to change the date of delivery on an ongoing basis, which will be dictated by the date of your first delivery on a calendar month basis.
5.9. When you become responsible for the goods. A product which is goods will be your responsibility from the time our courier deliver the product to the address you gave us.
5.10. Reasons we may suspend the supply of products to you. We may have to suspend the supply of a product to:
deal with technical problems or make minor technical changes;

update the product to reflect changes in relevant laws and regulatory requirements;

make changes to the product as requested by you or notified by us to you (see clause 6).
5.11. We may also suspend supply of the products if you do not pay. If you do not pay us for the products when you are supposed to (see section 12), we may suspend supply of the products until you have paid us the outstanding amounts. As well as suspending the products we can also charge you interest on your overdue payments (see clause 12.4). 
6.1. We operate a lock-in period. After the lock date for your subscription which you can find on your profile, your subscription order for a given month is locked and communicated to the breweries to prepare your order. You will not be able to change that month's order after this lock date and if the order is subsequently cancelled by you, at our discretion, we may refund withholding a fee of £10.
6.2. You can make changes to your brewery selection. If before the lock date, you will be able to update your selection for that month (and any proceeding months) through your Brewser profile. Please note that the first order you make on the platform is locked immediately and cannot be refunded.
6.3. Brewser selects. You acknowledge that, for a given month for which you do not select a brewery, or the chosen brewery is no longer available, we will select a brewery for you from our available partner breweries on the lock date for that month, called 'Brewser Selects'.
7.1. Changes to the products. We may change the product you have selected for a given month:
If chosen brewery/breweries are no longer able to fulfil their order to you through us.

If we deem the product being provided by the breweries in a given month to be of poor value or poor quality.

To deal with technical problems or make minor technical changes.

To update the product to reflect changes in relevant laws and regulatory requirements.

In these unlikely cases, you accept that we will assign an available brewery through 'Brewser Selects' (see clause 6.3). Please note this may occur after the lock date where you will be unable to make changes your order for that month.

If you use a discount code as an existing subscriber that does not specifically state validity for existing subs, or if you have multiple brewser subscription accounts, we can recharge your order to the non-discounted amount, remove or update multiple accounts.
8.1. You can always end your subscription with us.  You can cancel your subscription through your Brewser profile on our platform.
8.2. When you can't change your subscription or products.  You do not have a right to change your subscription or products:
If you have made a choice and payment for your first product on the platform (for a new subscriber).

If the lock date for a given month's order within the subscription has passed.

If you cancel after a payment has been taken for a current or future month.

If you cancel past the lock date for that month, your subscription will be cancelled from the next calendar month but you will be charged and receive product for the current calendar month.
9.1. You can change your selection for current and future months so long as the lock date for that month has not passed by visiting your Brewser profile on our platform and changing your chosen product, pausing or cancelling your subscription contract.
10.1. You can cancel your subscription contract through your Brewser profile on the Brewser platform. Noting clause 8.2.
10.2. Returning products after ending the subscription contract. If you end the contract for any reason after products have been dispatched to you or you have received them, you will not be eligible for a refund unless the products are received damaged or faulty and you can provide digital photographs to support this.
10.3. When we will pay the costs of return. We will pay the costs of return:
if the products arrived damaged and digital photographs are provided (excluding superficial damage e.g. to box and cans, that doesn't impact the quality of the product)

In all other circumstances you must pay the costs of return.

 
10.4. You must send us photographs of products prior to returning. If you receive a product that you wish to return, you must first contact our customer service and provide digital photographs of the box and all products provided within so your case can be assessed.
10.5. Offering of replacements.  Once we have reviewed your case, a replacement will be offered in the case of faulty or damaged products. Where it is necessary to issue a refund, a credit note will be added to your Brewser account
11.1 We may end the contract if you break it. We may end the contract for a product at any time by writing to you if you:
Do not make any payment to us when it is due.

Do not, within a reasonable time of us asking for it, provide us with information that is necessary for us to provide the products, for example, name, date of birth, email address, delivery address.

Set up an account or update and existing account for delivery outside of the UK or within the locations detailed in clause 3.6.

Do not, within a reasonable time, allow us to deliver the products to you through our courier.

Engage in social media or forum activities that are directly linked to, mention or otherwise address Brewser that are or contain derogatory, inflammatory, extremist, foul, racist, sexist or otherwise abusive language.

Commit fraud, linked to the Brewser platform or otherwise.

Your account is inactive for more than 3 months unless paused, for which 6 months applies.

If you have multiple accounts, we can remove any duplicate accounts without warning. Refunds for any payment made on the duplicate accounts will be issued.
11.2. You must compensate us if you break the contract. If we end the contract in the situations set out in clause 10.1, we will refund any money you have paid in advance for products we have not provided but we may deduct or charge you a £20.00 administrative fee.
11.3. We may withdraw the product. We may write to you to let you know that we are going to stop providing the product. Where possible, we will let you know at least one month in advance of our stopping the supply of the product and will set your choice to 'Brewser Selects'.
12.1. How to tell us about problems. If you have any questions or complaints about the product, please contact us through our customer service on the Brewser platform.
12.2. Summary of your legal rights. For detailed information please visit the Citizens Advice website www.adviceguide.org.uk or call 03454 04 05 06.  See also Exercising your right to change your mind (Consumer Contracts Regulations 2013) noting exemptions.
12.3. Your obligation to return rejected products. If you wish to exercise your legal rights to reject products you must post them back to us. Please contact our customer services through the Brewser platform to discuss your case and arrange a collection.
13.1. Where to find the price for the product. The price of the product (which includes VAT and delivery) will be the price indicated on the order page when you placed your first order. This price will be recurring based on the number of boxes you select each month.
13.2. We will pass on changes in the rate of VAT. If the rate of VAT changes between your order date and the date we supply the product, we will adjust the rate of VAT that you pay, unless you have already paid for the product in full before the change in the rate of VAT takes effect.
13.3. When you must pay and how you must pay. We accept payment through an online payment provider which enables associated Debit and Credit card schemes. You will be charged for your first month when you sign up to us and on a monthly recurring basis every month from that date.
13.4. We can charge interest if you pay late. If you do not make any payment to us by the due date or the payment we request is rejected by your bank or institution, we may charge interest to you on the overdue amount at the rate of 5% a year above the base lending rate of the Bank of England. This interest shall accrue on a daily basis from the due date until the date of actual payment of the overdue amount, whether before or after judgment. You must pay us interest together with any overdue amount.
13.5. What to do if you think payment is wrong. If you think payment is wrong please contact us promptly to let us know. You will not have to pay any interest until the dispute is resolved. Once the dispute is resolved we will charge you interest on correctly invoiced sums from the original due date.
13.6. We may increase our subscription contract cost. We reserve the right to increase our subscription cost by 3% above CPI (UK Consumer Price Index) each year based on the preceding month's CPI.
14.1. We may offer discount codes from time to time. Such codes may only be applied to purchases made through the account in respect of which the discount code was offered and registered and are not transferable or redeemable for cash or credit. Unless otherwise stated, codes:
are only available for future new orders placed on our platform.

cannot be used retrospectively.

can only be redeemed once per subscriber, per web-enabled device and per household.

cannot be redeemed against the additional clearly marked surcharges associated with certain goods and offerings that may feature from time to time.
Note that subscribers can only use first-time discount codes once regardless of how many times they may re-subscribe.
14.2. We do not permit the use of more than one discount code per transaction. Unless we state otherwise; if we do so, the order in which the codes are to be applied is in our sole discretion. We reserve the right to recharge an account where multiple discount codes have been used. If additional accounts have been created by a user to take advantage of new user discount codes, we reserve the right to remove and refund these duplicate accounts without warning. For clarity, we only allow one subscription per household, and therefore, only one new user discount per household.
14.3. Discount codes are subject to any additional specific terms and conditions which are specified at the point of issue. We reserve the right to discontinue or otherwise modify any discount codes at any time without prior notice.
14.4. Crediting your account. We may allocate credit to your account in certain circumstances, such as when you sign up, refer a friend or as a marketing incentive. Credits cannot be exchanged for cash and are non-transferable. Credits expire after three months from the date of validity start. The validity period starts from the time the credit is allocated to your account. Any unused credit on your account will automatically expire if your account is closed. Credit can be used against the cost of your monthly subscription only.
14.5. Refer-a-friend credits. Refer-a-friend credits only apply if the referred user is a third party who has been genuinely referred by you on an arm's length basis, is not or has not been an existing subscriber to Brewser and if the delivery address is to a different address to that of the referrer. Referrals are invalid where a refer code or codes have been shared through discount networks, discount code websites or similar broad social networks. A maximum of one refer-a-friend discount can be applied at any one time for the referee and cannot be used in conjunction with any other credit, offers or gift cards.
Referrer credit is issued when the referee pays for their first order and accrues. Credit automatically deducted from future orders. Refer a friend credit for the referrer is valid for up to 6 months from referral. If the referrer cancels their subscription then all accrued credit is lost.
Brewser reserves the right to amend or remove the refer a friend offer and credit at any time and can remove credit and recharge referees where there has been a breach of these terms. Brewser uses an automated system to detect and decline fraudulent referrals.
14.6. Discount codes cannot be shared. You agree not to share any private links or discount codes or credit created specifically for your account. In the event your discount code or credit is shared by you, the credit or discount code will be invalid.
14.7. Our right to reject discount codes or credit applications. We reserve the right to reject any discount code or credit and/or reclaim the amount of any discount or credit if we consider that it is being used in breach of these terms or is otherwise being abused.
15.1. Remedial action. You must give us a reasonable opportunity to remedy any matter for which we are liable before you incur any costs remedying the matter yourself.
15.2. Where we are not responsible if you are a subscriber. We are not responsible for any loss or damage caused by us or our employees or agents in circumstances where:
The loss or damage is a result of the products and or packaging provided through our breweries.

The loss or damage was outside of our direct control, including but not limited to the supply of products and services from the breweries and logistics providers we use and other third parties.

There is no breach of a legal duty of care owed to you by us or by any of our employees or agents.

Such loss or damage was not foreseeable (meaning it was not an obvious consequence of our breach or not contemplated by you and us at the time we entered into this contract).

Such loss or damage is caused by you, for example by not complying with this contract; or

Such loss or damage relates to a business (as we do not intend for goods bought by Consumers to be used for business).

You will be responsible to us for any reasonably foreseeable loss or damage we suffer arising from your breach of this contract (subject of course to our obligation to mitigate any losses).
16.1. Our liability of any kind (including our own negligence) is limited to the price paid for the goods.
In no event (including our own negligence) will we be liable for any:
economic losses (including, without limit, loss of revenues, profits, contracts, business or anticipated savings);

loss of goodwill or reputation;

special, indirect or consequential losses; or

damage to or loss of data

(even if we have been advised of the possibility of such losses).

You will indemnify us against all claims and liabilities directly or indirectly related to your breach of this contract.

To the extent allowed by law, you and we exclude all terms, whether imposed by statute or by law or otherwise, that are not expressly stated in this contract.

This contract constitutes the entire contract between us with respect to its subject matter and supersedes any previous communications or contracts between us. We both acknowledge that there have been no misrepresentations and that neither of us has relied on any pre-contractual statements. Liability for misrepresentation (excluding fraudulent misrepresentation) relating to the terms of this contract is excluded.
16.2. We do not exclude or limit in any way our liability to you where it would be unlawful to do so. This includes liability for death or personal injury caused by our negligence or the negligence of our employees, agents or subcontractors; for fraud or fraudulent misrepresentation; for breach of your legal rights in relation to the products including the right to receive products which are: as described and match information we provided to you and any sample or model seen or examined by you; of satisfactory quality; fit for any particular purpose made known to us; supplied with reasonable skill and care and, where installed by us, correctly installed]; and for defective products under the Consumer Protection Act 1987.
16.3. Events outside our control. We are not liable for failure to perform or delay in performing any obligation under this contract if the failure or delay is caused by any circumstances beyond our reasonable control including third party telecommunication failures.
16.4. We are not liable for business losses. We only supply the products for domestic and private use. If you use the products for any commercial, business or re-sale purpose we will have no liability to you for any loss of profit, loss of business, business interruption, or loss of business opportunity.
17.1. We will only use your personal information as set out in our privacy policy.
18.1. For a limited period, we are offering our fuss free guarantee on a user's first discovery box purchase. The offer gives users credit on their Brewser account if they are not satisfied with the contents of their first discovery box delivery. The value of the credit is on a per can basis, calculated based on the users price paid including offers and discounts and the number of cans within the box that are unsatisfactory. To claim credit, the user must provide a detailed description as to why (each) beer did not meet expectations so this information can be shared with the brewery. This guarantee does not include a dislike of certain beer types. The offer is valid for first purchases between 4th October 2023 and 4th November 2023. The offer is valid only for a first purchase of a discovery box. Credit is only redeemable through the Brewser platform. The offer and associated credit are a gesture of goodwill and can be withdrawn without reason at any time.
19.1. We may transfer this contract to someone else. We may transfer our rights and obligations under these terms to another organisation. We will contact you to let you know if we plan to do this. If you are unhappy with the transfer you may contact us to end the subscription contract within one month of us telling you about it and we will refund you any payments you have made in advance for products not provided.
19.2. Nobody else has any rights under this subscription contract (except someone you pass your guarantee on to). This contract is between you and us. No other person shall have any rights to enforce any of its terms.
19.3. If a court finds part of this contract illegal, the rest will continue in force. Each of the paragraphs of these terms operates separately. If any court or relevant authority decides that any of them are unlawful, the remaining paragraphs will remain in full force and effect.
19.4. Even if we delay in enforcing this contract, we can still enforce it later. If we do not insist immediately that you do anything you are required to do under these terms, or if we delay in taking steps against you in respect of your breaking this contract, that will not mean that you do not have to do those things and it will not prevent us taking steps against you at a later date. For example, if you miss a payment and we do not chase you but we continue to provide the products, we can still require you to make the payment at a later date.
19.5. Which laws apply to this contract and where you may bring legal proceedings. These terms are governed by English law and you can bring legal proceedings in respect of the products in the English courts. If you live in Scotland you can bring legal proceedings in respect of the products in either the Scottish or the English courts. If you live in Northern Ireland you can bring legal proceedings in respect of the products in either the Northern Irish or the English courts.