Are you over 18?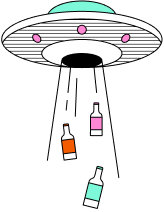 Game over.
This statement has been published in accordance with the Modern Slavery Act 2015. The statement sets out Brewser's position and goals regarding sustainable and ethical practises, including modern slavery and modern slavery and human trafficking.
Brewser are committed to acting ethically and with integrity in all business dealings and relationships and to implementing and enforcing effective systems and controls to ensure modern slavery is not taking place anywhere in their business.
Brewser has a strong sustainability focus and wants to ensure great craft beer is sustainable both in terms of people and the environment. Our operations are more sustainable by design, our footprint light and we offset carbon through our tree planting partnership for every box delivered.
The board of directors has overall responsibility for ensuring the business complies with our legal and ethical obligations.
Brewser sources all products in the UK and all products are made in the UK. Brewser works closely with it's partner breweries to promote sustainable and ethical operations.